About Your Dog Obedience Trainers in Columbus Ohio
Kayley Kurfman:
Kayley was born and raised in Nebraska, but moved to Ohio in the Fall of 2016 and started working with Off Leash K9 Training! She has been working with dogs since she was 16, starting with doggie daycare and vet clinics, and has now accumulated a wealth of training knowledge which really shows in the dogs she trains. Kayley has worked with many rescues and has two rescue Great Danes of her own. In her free time, she loves to go kayaking and hiking with her dogs.
---
Kirstin Rager:
Kirstin has been training with Off Leash K9 Training since 2015 and is our Head Trainer.  She was born and raised in central Ohio,and grew up with a wide variety of rescued dogs; from Chihuahua to Great Dane and Colley to Rottweiller. In high school, Kirstin trained dogs for 3 years in 4-H, and has never stopped training and learning. In her free time Kirstin's personal dogs, a German Shepherd and a Dutch Shepherd, are always out and about with her on adventures.
If you are looking to take your dogs' obedience to the next level and responding outside, off-leash, under distraction, then you have come to the right place!
Come see why people all throughout Ohio (and the country!) are choosing  Off-Leash K9 Training, Columbus for all of their training needs! You and your dog will be glad you did! Thank you for choosing us as the top dog trainers in Columbus, Ohio.
---
Sierra Johnson:
Off Leash K9 Training welcomed Sierra to the team in early 2018. She received her CPT (Certified Professional Trainer) certification in 2013 and has been training professionally since 2014.  Sierra has worked with a wide variety of breeds, behavioral issues, temperaments, and ages. She has done a lot of work with fearful and anxious dogs, focusing on confidence building through strong obedience, bonding, and trust.
Sierra has three personal dogs (a Lab/German Shepherd mix, a Belgian Malinois, and a Cavalier King Charles Spaniel) and two cats. When not training, she enjoys going hiking and taking her dogs swimming.
Dog Obedience Training
Off Leash K9 Training is known for the high level of obedience in real world environments; however, we also specialize in behavioral modification, nosework/detection, protection, service and therapy dog certifications, and K9 tracking training! Give your dog the professional dog training he/she needs to be a happy member of your household. Create a more comfortable environment for your family with an obedient dog.
Contact us to sign up for our Dog Training Program
If you are looking to maximizing your dog's natural abilities and have an obedient pet that you can control with ease, contact OLK9, Your Master Dog Trainers. Your privacy and pet's issues are protected. You are offered the utmost consideration to make sure your situation with your pet/s. Expert Training for all breeds, all ages, and all issues.
STEP 2
Click the link to schedule lessons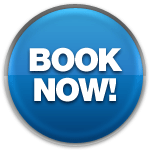 Book Appointment
***YOU MUST PAY FOR YOUR DESIRED TRAINING PACKAGE BEFORE SCHEDULING LESSONS***
**Email us at: [email protected] for more information about our Military/Emergency Services discount, and our Multiple Dog discount!